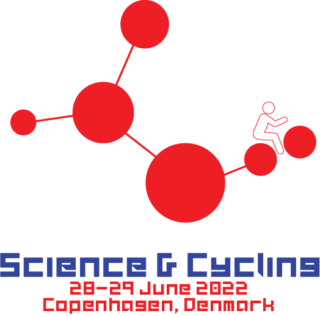 Before the Bike: understanding individual biomechanics
On 27 June 2022 a masterclass will be given by Wendy Holliday.
Location: Cabinn Hotel, Arni Magnussons Gade 1, Copenhagen
Time 09.00-17.00
Program
Whilst the bicycle configuration is an important factor to consider in optimizing your cyclists' performance, assessing and understanding their anthropometric measures of strength and flexibility are pivotal to performance on the bicycle. The bike fit should be adjusted to match the intrinsic factors as well as individual goals and comfort of the cyclist.
This workshop aims to develop clinical reasoning skills for the pre-bike fit testing session. Deciding which strength and flexibility tests to perform and understanding the results will lead to a more decision-based and focused bike fit, taking your individual cyclists needs into account.
The workshop will also cover cycling specific exercises to improve on the deficits determined in the pre-fit. We will focus on how to decide which exercises would be the most beneficial for your cyclist.
The masterclass is aimed at bike fitters, cycling analysis specialists and physical therapists. Coaches will also benefit from attending this workshop, enabling you to assess your cyclists' strengths and weaknesses, which will help in planning a more focused training programme.
Objectives:
Develop clinical reasoning skills in deciding which assessment tests to include for your cyclist
Understanding the results of those tests and how would we apply this to the bike fit and training programme
Cycling specific exercises for common complaints
Understanding and explaining the rationale of the tests and exercises to the cyclist
About the instructor

Dr Wendy Holliday is a Physical Therapist with a special interest in clinical bike fitting. After working in private practice for over ten years, she decided to pursue post-graduate studies. In 2019 she graduated with a PhD in Exercise Science with a focus on cycling biomechanics. Wendy's passion is combining her PT experience with cycling research to conduct clinical bike fits for those who are either injured or uncomfortable on the bike. She has worked with beginner riders who wish just to be comfortable, through to some of South Africa's top mountain bikers and triathletes, as well as World Pro Teams, including Team UAE Emirates in 2018 and 2019. Wendy has presented at numerous international conferences, including Science and Cycling, Medicine of Cycling and ISCO. Wendy moved to North Carolina at the end of 2020 and has opened her own bike fitting studio, WH Bike Fit. She is continuing in the research field at UNCC as well as teaching bike fitting workshops.
REGISTRATION FEES MASTERCLASSES SCIENCE & CYCLING 2022
(Incuding 25% Danish vat)
Early Registration Fee
< 10 April 2022
Late Registration Fee
10 April – 12 June 2022
Onsite Registration Fee
> 12 June 2022
Masterclass Individual Biomechanics
Masterclass Individual Biomechanics