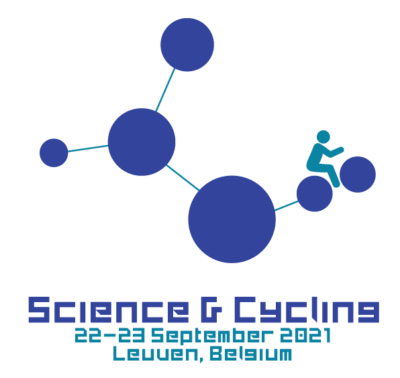 COVID-19 Rules and Limitations
According to the current rules in Belgium (as of September 1st) organisers have to wok with the Covid Safe Ticket. This means that a participant has to show a certificate of vaccination, a negative PCR-test (not older then 48 hours) or a certificate stating that the person has recoverd from Covid during the last 6 months.
With those regulations implemented a mask and keeping a distance of 1.5 meters is not required.
As soon as we know how this works technically or when new rules are implemented we will post the information on this website.
9 August 2021
Registration fees and services
Registration prices are in € and includes 21% Belgian VAT.
Early registration fee until 21st June 2021
A seperate ticket for the conference evening is € 65.-
(for full delegates the evening is included in the registration fee)
Student fee only for those who are full time student at a university and no older than 27 years.
SERVICES INCLUDED IN REGISTRATION FEE
Full Conference
Conference Participation

Coffee Breaks

Lunches

Conference Evening

Abstracts

Presentations
1 Day Conference
Conference 1 Day

Coffee Breaks

Lunch

Conference Evening

Abstracts

Presentations
Masterclasses
Masterclass 1 Day

Coffee Breaks

Lunch

Conference Evening

Masterclass Handout

Presentations
REGISTRATION FEES CONFERENCE SCIENCE & CYCLING 2021
(Incuding 21% vat)
Early Registration Fee
> 21 June 2021
Late Registration Fee
21 June - 10 Sept. 2021
Onsite Registration Fee
> 10 Sept. 2021
Student Delegate Conference
1 Day Delegate Conference
1 Day Delegate Conference
Student 1 Day Delegate Conference
Student 1 Day Delegate Conference
Ticket Conference Evening*
1 Conference evening ticket is included in the full delegate registration for 22-23 September
REGISTRATION FEES MASTERCLASSES SCIENCE & CYCLING 2021
(Incuding 21% vat)
Early Registration Fee
<21 June 2021
Late Registration Fee
21 June – 10 Sep. 2021
Onsite Registration Fee
>10 Sep. 2021
Spinal health on the bike
Spinal health on the bike
Stregnth Training Program
Stregnth Training Program