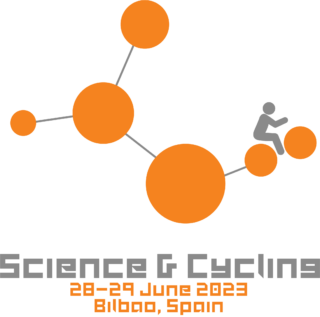 Registration fees and services
ONSITE REGISTRATION INFORMATION
The preregistration deadline has passed. You can still register at on-site price. Please note that all on-site registration proceeds via our website. You register online and at the desk we can see if your payment was successful. Please register before you come to the desk in order to speed up the process.
Registration prices are in € and includes Spanish VAT (10%).
Early registration fee until 10th April 2023
A separate ticket for the conference evening is € 75.-
(for full delegates the evening is included in the registration fee)
Student fee only for those who are full time student at a university and no older than 27 years.
SERVICES INCLUDED IN REGISTRATION FEE
Full Conference
Conference Participation

Coffee Breaks

Lunches

Conference Evening

Abstracts

Presentations
1 Day Conference
Conference 1 Day

Coffee Breaks

Lunch

Conference Evening

Abstracts

Presentations
Masterclasses
Masterclass 1 Day

Coffee Breaks

Lunch

Conference Evening

Masterclass Handout

Presentations
REGISTRATION FEES CONFERENCE SCIENCE & CYCLING 2023
(Including 10% Spanish vat)
Early Registration Fee
> 10 April 2023
Late Registration Fee
10 April - 12 June 2023
Onsite Registration Fee
> 12 June 2023
Student Delegate Conference
1 Day Delegate Conference
1 Day Delegate Conference
Student 1 Day Delegate Conference
Student 1 Day Delegate Conference
Ticket Conference Evening*
1 Conference evening ticket is included in the full delegate registration for 28-29 June 2022
REGISTRATION FEES MASTERCLASSES SCIENCE & CYCLING 2023
(Including 10% Spanish vat)
Early Registration Fee
< 10 April 2023
Late Registration Fee
10 April – 12 June 2023
Onsite Registration Fee
> 12 June 2023
Masterclass Strength Training
Masterclass Strength Training
Masterclass Specialized Training Strategies
Masterclass Specialized Training Strategies