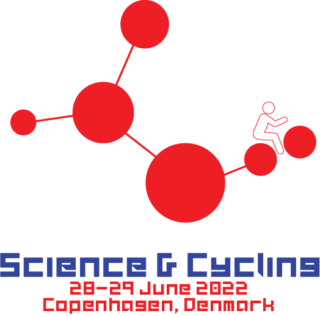 Conference Program
This is a preliminary program under construction and not complete, some titles and times might change and new talks are added coming weeks
Forum / session                                                              Chairman: Robert Lamberts
Gearing up to the World Tour level - More than 'just' power output
Marije Elferink-Gemser – Groningen University
Forum on Talent Development : Marije Elferink-Gemser, Jacques Landry, John Wakefield
Forum participants
Marije Elferink – Associate Professor Sports & Talent – Groningen University
John Wakefield –  Trainer/Coach – Team UAE Emirates
Jacques Landry –  Head Coach Talent and Training – UCI World Cycling Center
When to Hop and When to Jump: Steps Taken in the Development Pathway
Stephen Barrett – AG2R Citroen Pro Cycling Team
Session 1                                                              Chairman: Robert Stanley
Return from severe injury. How long does it take to return to play at the highest level. Unique physiological insights from twins in a World Tour Team
Jeroen Swart – UAE Team Emirates
Profiling riders and races to inform training practice
Overview Posters
Magnus Hyttel – Age-related decline in aerobic potential in trained to well-trained cyclists

Eli Gabriel Avina-Bravo – Sports & Health applications of a versatile electronic
architecture for e-bikes: Preliminary study
Beat Mueller – From Rio to Tokyo: The evolution of tyre testing designs for the Swiss national mountain bike team.
---
---
---
Session 2                                                                 Chair: Marije Elferink Gemser
Preparing for the TDF – go high or go hot ?
Lars Nybo – University of Copenhagen
Carsten Lundby – Innland Norway University of Applied Sciences
W' recovery during intermittent exercise: current limitations and future challenges of predictive models
Kevin Caen – Ghent University
Differences in physiological variables of U23 cyclists between normoxia and hypoxia
Session 4                                                                        Chairman: Andy Brooke
Freely chosen cadence is increased across repeated bouts of submaximal ergometer cycling
Ernst Hansen – Aalborg University
Field-based testing to determine power-cadence and torque-cadence profiles in professional road cyclists
Kurt Bergin-Taylor – Team DSM
Effect of pedaling cadence on physiological responses and neuromuscular fatigue during a single interval-training session
Sebastien Duc – University Reims Champagne Ardennes
Session 3                                                                          Chairman: Peter Leo
Information Flow to support Decisions and Development in Professional Cycling
Stephen Seiler – University of Agder
Real-time energy monitoring of track cyclists
Jelle de Bock – Ghent University
Day-to-day fitness assessment in cycling, based on a power/heart rate model
Arno Knobbe – Leiden University
Session                                                                         Chairman:
The Knowledge and Attitudes of UCI Competitive Cyclists towards Sports Related Concussion
Thomas Fallon – Queen Margaret University
Perceptions of cycling helmet safety in relation to sports-related concussion mitigation amongst competitive cyclists
Howard Hurst – University of Central Lancashire
Location DGI Byen Restaurant
Day 2 – Wednesday June 29
Session 5 Chairman Felix Imbery
Breathing problems in cyclists: getting it right, first time
James Hull – Royal Brompton Hospital
Bypass of Respiratory Complex I and its relation to different lactate landmarks – a pilot study
Christoph Triska – Vienna University
Does speed influence time to exhaustion at maximal aerobic power in treadmill cycling?
Nina Zenger – Swiss Federal Institute of Sport
Predicting power outputs in a fatigued state: A pilot study
james Spragg – University of Capetown
The Compound Score in elite road cycling
Peter Leo – University of Innsbruck
Session 6                                                                         Chairman Wendy Schroder
The ergonomics of aerodynamics: solving the positional optimisation puzzle for both biomechanical function and aerodynamic performance (online)
jamie Pringle – Vorteq Sports / University of Birmingham
How low can you go – exploring the balance between aerodynamic advantages and restrictions related to reducing the torso-hip angle
Claes Hoegh Cubel – University of Copenhagen
Aerodynamic Drag Between Two Cyclists: Effect of Wheel Rotation
Sebastien Ricciardi – Alten/LAAS
Position for the Sprint: A performance analysis of intermediate sprints in the Men's Elite Omnium Points Race
Robert Stanley – USA Cycling
Presentation and discussion forum Chairman: Stephen Seiler
Polarised or pyramidal approach to training prescription: What is the evidence and what do we see in practice?
Presentation: Jeroen Swart – UAE Team Emirates
Forum:
Peter Leo
Jeroen Swart – UAE Emirates Team / Science to Sport
Dajo Sanders – Team DSM
Overview Posters
Magnus Hyttel – Age-related decline in aerobic potential in trained to well-trained cyclists

Eli Gabriel Avina-Bravo – Sports & Health applications of a versatile electronic
architecture for e-bikes: Preliminary study
Beat Mueller – From Rio to Tokyo: The evolution of tyre testing designs for the Swiss national mountain bike team.
---
---
---
Session 9                                                                      Chairman: 
Bike fit: applying the research to the clinic
Biomechanical follow up in elite road cycling
Jon Irriberri – Custom4us / Team Jumbo Visma
Are we closer to understanding the role of the ankle in pedaling?
Andy Brooke – Cyclogic / IBFI
Torque behaviour during cycling sprints from different pedalling frequencies
Felix Imbery – Schoberer Rad Meßtechnik – SRM 
Understanding frictions: Methodological guidelines for measuring transmission efficiency
Remi Aubert – University Bourgogne Franche Comté / Equipe Cycliste Groupama FDJ
Session 10                                                                        Chairman: Christoph Triska
Adolescence to Adulthood, Managing The Key Transitions in Developing Cyclist's Sporting Careers: The Athlete's Perspective
Jamie Blanchfield – Waterford Institute of Technology
Development of cycling performance and performance-related measures in female and male national-level cyclists: From junior to senior level
Nicki Almquist – University of Copenhagen
Maximal aerobic power-cadence relationship estimation in national level under nineteen cyclists from in-situ data
Yann Bertron – University of Savoy – Mont Blanc
Estimation of the drag force: a neuronal approach
Cedric Lemaitre – Apeira Technologies
Session 11                                                                          Chairman: 
Glycolytic Power in Cycling - a brief history of VLamax
Measuring sleep, recovery and mental well-being in elite female cyclists; can it be done based on a questionnaire ?!?
Robert Lamberts – Stellenbosch University
x
Tivoli Gardens and surrounding area
The team presentation of the Tour de France will consist of a small parcours from Island Brygge to Tivoli Gardens.
Tivoli Gardens is about 600 meters from the conference venue. Island Brygge about 1 kilometer.
Tour de France                                                                       Team presentation