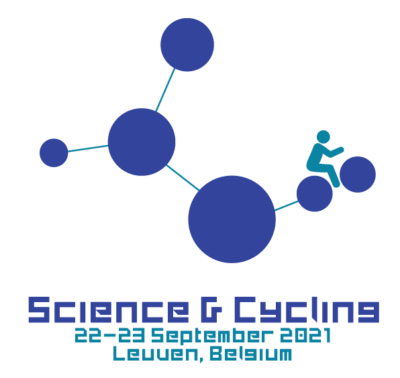 The Composition of power – from assessing muscular energy metabolism in lab and field to the application in training & racing
On 21 September 2021 a masterclass will be given by Sebastian Weber.
Location: Faculty Club, Convent de Chievred, room Van Hamaele, Groot begijnhof 14, 3000 Leuven
Time 09.00-17.00
Program
Three muscular energy supply mechanisms contribute to the power production in cycling and therefore directly to the performance of a rider.
The contribution of those system in actual training and racing, yet race winning efforts have a high anaerobic energy share to it. Yet the diagnostics and monitoring of the anaerobic performance of a rider is still lacking in common performance assessments.
Learn ways to assess the muscular metabolic profile of an athlete using field and lab testing. Apply this knowledge to practical situations in training and racing; how to understand the power numbers from a metabolic point of view. Understand the training stimulus on the aerobic and glycolytic systems in different types of training.
Dive into the differences in rider types (GC rider, classic riders and sprinters). Analyze the metabolism in several real world race scenarios from world tour cycling- such as Tour de France stages, classic races, TTT and ITT races.
The topics
How Power is composed: the interaction of all three energy producing mechanisms: creatine phosphate, glycolysis and oxidative phosphorylation
Assessing the physiological profile of an athlete using simply field or lab based testing methods
Transfer to training –translate test results into training guidelines
The physiological origin of the anaerobic threshold: why endurance sports most popular metric exists, and how it is created on a cellular level
Debunking critical power and W': the possibilities and the limits of power duration curves. How is W' composed (aerobic vs. Anaerobic) and why it differs for different durations. Learn why recovery of W' is not constant
Regulation of fat metabolism: implication for training and racing
Energy Metabolism in common training sessions related to different rider types (sprinters vs. Climbers).
How do professionals do it?The composition of power in world-class performances
About the instructor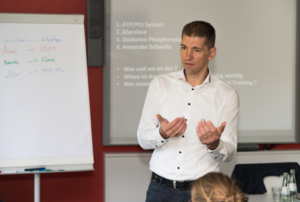 SEBASTIAN WEBER , has studied sport science and molecular human biology. He has been the head sport scientist/head of performance for many of the most successful world tour cycling teams over the past 15 years. He has been the personal coach of athletes like Peter Sagan, André Greipel and Tony Martin.
Sebastian has more then 15 years experience in the research and assessment of the muscular energy metabolism. He is the scientific leader of INSCYD metabolic analysis software. Sebastian is an advisor on performance assessment to several organizations, including the French swimming federation, the german speed skating federations and World Tour Cycling Teams such as Jumbo-Visma, and several human performance labs, and coaching businesses around the world.
REGISTRATION FEES MASTERCLASSES SCIENCE & CYCLING 2021
(Incuding 21% Belgian VAT/TVA)
Early Registration Fee
< 21 June 2021
Late Registration Fee
21 June – 10 Sept 2021
Onsite Registration Fee
> 10 Sept 2021