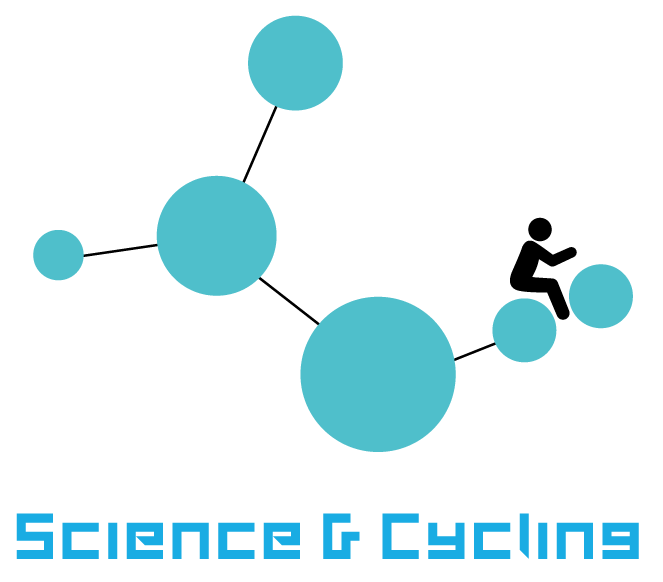 ABSTRACTS ARCHIVE 2014-2022
Find below the list of speakers and abstracts from the previous Science & Cycling conferences. For most of the keynotes and special presentations there is no abstract available.
Please note that due to the covid-19 situation in the world the 2020 edition of the conference did not take place. A selection of abstracts has been included in this archive out of respect for the work undertaken by the authors.
Family Name
First name
Organisation
Title
Type
Year
Journal
Aasvold
Lorents Ola
Norwegian University of Science & Technology
Joint specific power production in cycling: the effect of cadence and athlete level
Oral
2017
JSC
Abbasi
Ali
Different bicycle Q-factor width change lower extremity kinematic variables associated with the risk of knee overuse injuries
Not presented
2020
JSC
Abbiss
Chris
Edith Cowan University
Optimisation of Pacing within Cycling
Keynote
2016
not available
Abel
Alexandre
University of Franche Comté
Case study: Psycho-physiological parameters
and pacing strategy associated with a 6 days
6 nights ultra-endurance event on bike
Oral
2016
JSC
Abel
Alexandre
University of Franche Comté
Power output and affective load change
during time trial according to environmental
conditions

Oral
2014
JSC
Adam
Florian
Delft University of Technology
Experimental Characterization of a Cyclist's Wake
Oral
2019
JSC
Ahrend
Marc-Daniel
University of Tübingen
Prediction of mountain bike race performance in female cyclists
Poster
2015
JSC
Ahrend
Marc-Daniel
University of Tübingen
Lactate dynamics of mountain bikers in a labaratory performance diagnostic
Poster
2015
JSC
Allen
Hunter
Peaks Coaching Group
Bi-lateral Power Measurement: What it means and how to use it

Keynote
2018
not available
Almquist
Nicki
University of Copenhagen
Development of cycling performance and performance-related measures in female and male national-level cyclists: From junior to senior level
Oral
2022
not available
Almquist
Nicki
Lillehammer University College
Effect of including 30-s sprints in prolonged endurance exercise on muscular adaptations and gross efficiency in highly trained cyclists

Oral
2018
pending
Altuna
Aitor
University of Kent
Estimating maximal metabolic steady state using critical power. Which model is best?

Oral
2021
Amorim
Samuel
Portugese Cycling Federation
Assessment of Serum 25 (OH) vitmin D status in elite Portugese Cycling Athletes
Poster
2015
JSC
Anastopoulos
Vasilis
SEG Racing
The development pathway of a World class sprinter
Oral
2019
not available
Anderson
Richard
University of Cambridge
Concussion assessment in cycling: a systematic review and call to action
Oral
2018
JSC
Arutyunyan
Suren
S-Team
6 hours training a week are enough for preparing Ironman amateur athletes.
Oral
2017
JSC
Aubert
Remi
University Franche-Comté
Effects of different lubricants on bicycle chains: tribological and ecological study
Poster
2021
Aubert
Remi
AfuLudine
Understanding frictions: Methodological guidelines for measuring transmission efficiency

Oral
2022
Austin
Carol
Team MTN Qhubeka
Carol Austin

Special
2015
not available
Aybars Balci
Gorkem
Ege University
Effects of high intensity continuous and intermittent training strategies used for endurance development on cardio-vascular responses
2018
JSC
Backhuijs
Thessa
University Medical Center Utrecht
Amateur cyclists can complete the full Tour
de France in the same amount of days as
professional cyclists
Oral
2015
JSC
Balk
Yannick
University of Amsterdam
The role of Mental recovery
Keynote
2019
not available
Barnaby
George
University of Bristol
Sprocket Size Optimisation for Derailleur Racing Bicycles
Not presented
2020
JSC
Barnaby
George
University of Bristol
Mapping whole-event drive losses: studying the impact of race profile and rider input on bicycle transmission efficiency

Oral
2021
Barrett
Stephen
Aqua Blue Cycling Team
Developing riders in a pro continental team (Aqua Blue Cycling Team)

Special
2018
not available
Barrett
Stephen
Team AG2R Citroën
When to Hop and When to Jump: Steps Taken in the Development Pathway

Oral
2022
not available
Bauer
Doug
Cycling & Osteoporosis: Who, what and why?

Keynote
2015
not available
Beedie
Chris
Canterbury Christchurch University
Drug-free performance enhancement: Capitalising on cyclists' capacity to respond to placebos
Keynote
2017
not available
Beek, van
Johannes
Free University Amsterdam
Computer modelling of energy turnover and
body temperatures in elite cyclists during
climbing: steep, steeper, Angliru; cold, colder,
Gavia
Oral
2015
JSC
Bellenoue
Samuel
AG2R La Mondiale Pro Cycling Team
Changes of Altitude-Induced Performance Changes in a Top-2 Tour de France Cyclist
Oral
2017
JSC
Berghoff
Thomas
NADA
Nada Doping Prevention Program
Special
2017
JSC
Bergin-Taylor
Kurt
Team DSM
Lessons from Olympic track cycling - Innovation opportunities for other cycling disciplines

Special
2021
not available
Bergin-Taylor
Kurt
Team DSM
Field-based testing to determine power-cadence and torque-cadence profiles in professional road cyclists

Oral
2022
Berkemeier
Quint
Colorado Mesa University
Uphill Cycling: Seated versus Standing Economy and Heart Rate (Poster)
Poster
2017
JSC
Bernard
Julien
University of Poitiers
Validation of a new pedal sensor to measure
torque, power and work during pedaling.
Oral
2016
JSC
Bertron
Yann
University of Savoy Mont Blanc

Force-velocity components of the critical power in non-cyclists, recreational trained and elite cyclists
Oral
2021
Bertron
Yann
University of Savoy Mont Blanc

Maximal aerobic power-cadence relationship estimation in national level under nineteen cyclists from in-situ data

Oral
2022
JSC
Bertucci
William
University of Reims
Evaluation of comfort: Acceleration
transmissibility of different road bikes
Oral
2015
JSC
Bigham
Vroemen
Dan
Guido
Ribble Pro Cycling / Notio Technologies
Find more speed for real: Aerotesting in the field where it counts
Oral
2019
not available
Blanchfield
Jamie
Southeast Technological University

Adolescence to Adulthood, Managing The Key Transitions in Developing Cyclist's Sporting Careers: The Athlete's Perspective

Oral
2022
JSC
Blocken
Bert
TU Eindhoven/KU Leuven
New Surprises in Cycling Aerodynamics

Keynote
2015
not available
Bock, de
Jelle
Ghent University
Lap sector segmentation using discrete fourier transformation and geospatial alignment for inter- and intra-athlete workout file comparison
Oral
2020/2021
JSC
Bock, de
Jelle
Ghent University
Real-time energy monitoring of track cyclists

Oral
2022
JSC
Boon
Niels
Bikefitting.com
Bikefitting: Current State-of-art and future trends

Special
2021
not available
Boone
Jan
Ghent University
W' in the Critical Power model: its role in performance prediction
Keynote
2019
not available
Bosse
Christian
Netherlands Olympic Committee (cycling)
Road to Tokyo 2020: The physical preparation of the Dutch Track Cycling Sprint Team

Keynote
2021
not available
Bossi
Arthur Henrique
University of Kent
No differences in gross efficiency between
dominant and non-dominant legs during onelegged
counterweighted cycling.

Oral
2016
JSC
Bossi
Arthur henrique
Federal University of Juiz de Fora
Laboratory predictors of uphill cycling time
trial performance
Oral
2014
JSC
Bouillod
Anthony
FFC - French Cycling Federation
Influence of power output on pedalling biomechanical parameters in cyclists of different competitive levels (Poster)
2017
JSC
Bouillod
Anthony
Sports University Besancon
The head movements degrade the
aerodynamic drag according to the time-trial
duration
Oral
2016
JSC
Bouillod
Anthony
Sports University Besancon
The effect of time-trial duration on
aerodynamic drag
Oral
2016
JSC
Bouillod
Anthony
Sports University Besancon
Validity of Track Aero System to assess
aerodynamic drag in professional cyclists
Oral
2015
JSC
Bouillod
Anthony
Sports University Besancon
Gross efficiency is improved in standing
position with an increase of the power output
Oral
2014
JSC
Bouten
Janne
Ghent University
Acute breath-holding does not improve 3km cycling time trial performance
Oral
2019
JSC
Boya
Manhal
University of Essex
Differences in visual information-seeking
behavior between expert and novice time-trial
cyclists
2015
JSC
Brodie
Menachem
Human Vortex Training
Strength Training for Cycling Success: 3 mistakes that are sapping your results

Keynote
2021
not available
Brooke
Andy
Bike Science Derby
Relationship between leg length and trunk
orientation in cycling
Oral
2014
JSC
Brooke
Andy
Cyclologic

Are we closer to understanding the role of the ankle in pedaling?

Oral
2022
not available
Buchholtz
Kim
Lunex University
The effect of physical and cognitive fatigue on mountain bike balance and agility performance

Oral
2021
Burger
Ramona
University of Konstanz
On the marginal gains of computed optimal pacing strategies
Not presented
2020
JSC
Burt
Phil
British Cycling and Team Sky
"We need to talk about saddle injuries"
Oral
2017
not available
Caen
Kevin
Ghent University
 W' recovery during intermittent exercise: current limitations and future challenges of predictive models

Oral
2022
JSC
Campos-Ferraz
Patricia
Sao Paulo University
A year in the life of a Brazilian professional female road cycling team – Part II: Nutritional and clinical outcomes
Oral
2019
JSC
Chartogne
Martin
University of Reims
Effect of shoes cleat position on physiological
and biomechanical variables of cycling
performance
2016
JSC
Cheung
Stephen
Brock University
Adapting to training and competing in the heat

Keynote
2018
not available
Cheung
Stephen
Brock University
The role of the mind during performance in the heat
keynote
2019
not available
Cheung
Stephen
Brock University
Xert's Maximal Power Available and the Modeling of Fatigue
Oral
2019
JSC
Chia-Hsiang
Chen
Effect of Different Handlebar Positions on EMG and Peddle Force during Cycling

Poster
2018
pending
Chia-Hsiang
Chen
National Pingtung University of Science and Technology
Effect of different seat position on lower limb kinematics,
kinetic and electromyography during cycling
Oral
2019
JSC
Chung
Robert
Out of the Lab: Science on the road
Special
2016
not available
Coakley
S.
University of Kent
Individualised training duration induces
similar physiological and performance
benefits at different intensities

2014
JSC
Cordillet
Sebastien
University of Rennes 2
Preliminary results: A comparison of specific
imu-based calibrations for cycling vs.
conventional methods.
Oral
2016
JSC
Costa
Vitor Pereira
Santa Catarina State University
Reliability and validity of PowerCal power distribution during cycling time trial
Poster
2015
JSC
Costa
Vitor Pereira
Santa Catarina State University
Functional threshold power in cyclists: validity of the concept and physiological responses
Oral
2017
JSC
Costa
Vitor pereira
Santa Catarina State University
The effects of block training periodization on
pacing during 20-km cycling time trial
Oral
2016
JSC
Cramblett
Curtis
Revolution in Fitness
Fixed!: The 4 steps to comprehensive rehabilitation

Keynote
2018
not available
Cramblett
Curtis
Revolution in Fitness
Unpacking Lower Extremity Cycling Disorders: Moving from a practitioner to the wellness team and from the knee to an integrated body
Keynote
2016
not available
Cutsem, van
Jeroen
Free University Brussels
The impact of mental fatigue on a preloaded
cycling-time trial in the heat

Oral
2016
JSC
Czajkowski
M.
Sports University Besancon
Validity and reproducibility of the Powertap
P1 power meter when compared with SRM device
2016
JSC
Daanen
Hein
Free University Amsterdam
Preparation for Performance in the Heat; Heat acclimation, -decay and reinduction.
Keynote
2017
not available
Daanen
Hein
TNO
Heat Balance in Mountain Cycling & The Effects of Acclimatisation

Keynote
2015
not available
Dausin
Christophe
KU Leuven
Validation of Lactate Minimum Power testing in cyclists
Oral
2019
JSC
Dauwe
Charles
Ghent University
Analysis of mean maximal power in cycling with a modified critical power model allowing for non-constant anaerobic work capacity
Oral
2015
JSC
Dauwe
Charles
Retired Professor University Ghent
A Critical Confusion
Special
2018
JSC
Davenne
Damien
University of Caen
Biological circadian fluctuations and cycling performances
Keynote
2016
not available
Decroix
Lieselot
VU Brussels
Acute cocoa flavanol intake affects
antioxidative capacity and mediates the nopathway
in well trained athletes: Implications
for exercise performance
Oral
2016
JSC
Decroix
Lieselot
VU Brussels
Nutritional Supplements and the Brain

Keynote
2018
not available
Dedieu
Philippe
Croix Rouge Francaise
Effects of seat height on muscular pattern
and interlimb coordination in cycling
Poster
2016
JSC
Delahaije
Louis
NTB / Lotto Jumbo Cycling Team
Women's cycling: the olympic year of a world class rider
Keynote
2017
not available
Delahaije
Louis
Lotto Jumbo Pro Cycling
Lotto Jumbo Pro Cycling working towards the Tour de France - Louis Delahaije

Special
2015
not available
Disley
Xavier
Integrative Aerodynamics and Biomechanics
Keynote
2016
not available
Dobiasch
Martin
University of Vienna
OVEX – An expert system for the detection of overreaching
2017
JSC
Dobiasch
Martin
University of Vienna
Guiding athletes through heartrate and power based tasks
Oral
2018
JSC
Dobiasch
Martin
University Vienna
Do athletes know which feedback helps them most?
Oral
2019
JSC
Dobiasch
Martin
Danube University Krems
A Gap in the Education of Future Sport scientists?
Oral
2021
Domalain
Mathieu
University of Poitiers
Bike fitting: finding an optimum between
performance and overuse injuries
prevention? Influence of saddle fore-aft
position on pedalling effectiveness
Oral
2016
JSC
Domalain
Mathieu
University of Poitiers
Bike fitting: finding an optimum between
performance and overuse injuries
prevention? Influence of saddle fore-aft
position on knee joint forces
Oral
2016
JSC
Dorel
Sylvain
University of Nantes
Optimizing muscle coordination and pedaling technique" what does it mean and is it really beneficial for performance? 

Keynote
2018
not available
Duc
Sebastien
University of Reims
Vibration exposure on cobbles sectors during
Paris-Roubaix
2016
JSC
Duc
Sebastien
University of Reims
Validity and reliability of the CycleOps Hammer direct drive trainer during sprint tests when compared with an SRM powermeter – a preliminary study
Oral
2019
JSC
Duc
Sebastien
University of Reims Champagne
Adding vibrations during high intensity cycling increases acute physiological responses
Oral
2021
Duc
Sebastien
University of Reims - Champagne

Effect of pedaling cadence on physiological responses and neuromuscular fatigue during a single interval-training session

Oral
2022
JSC
Edgar
Andrew
The Science of Cycling & The Philosophy of Technology

Keynote
2015
not available
Eisenbach
Oliver
Solestar
Impact of cycling insoles on body statics and performance
Oral
2017
not available
Elferink Gemser
Marije
Groningen University / UMCG

Gearing up to the World Tour level - More than 'just' power output

Oral
2022
not available
Erp, van
Teun
Team Sunweb
Load, Intensity and Performance Characteristics in the Fight for the Victory in Multiple Grand Tours
Special Presentation
2019
not available
Erp, van
Teun
Team Sunweb
Load and intensity Characteristics in Professional Cyclists: Differences between Male and Female
Keynote
2019
not available
Erp, van
Teun
Stellenbosch University
Load and performance indicators in female professional cycling
Special
2021
Not available
Faiss
Raphael
University of Lausanne
University of Kent
A performance passport in cycling: facts and fancy
Oral
2017
JSC
Fallon
Thomas
Queen Margaret University

The Knowledge and Attitudes of UCI Competitive Cyclists towards Sports Related Concussion

Oral
2022
JSC
Farias de Oliveira
Luana
University of Sao Paulo
Physiological characteristics of competitive
Brazilian cyclists
2016
JSC
Farias de Oliveira
Luana
University of Sao Paulo
Relationship between skeletal muscle carnosine content and cycling sprint performance
Oral
2019
JSC
Faulkner
Steve
Nottingham Trent University
Identification of the threshold ambient temperature above which pre-cooling has a performance benefit for time trials in the heat
Oral
2018
JSC
Fennen
Lena
University of Greenwich
Relation between Critical Power and Functional Threshold Power
Oral
2017
JSC
Filleul
Valentine
University Cote d'Azur
Interventional studies for promoting prevention of doping in cycling: a systematic review
Not presented
2020
JSC
Fonda
Borut
Cycling Science
The medial-lateral pedal force component during cycling: link to effectiveness and kinematics
Keynote
2016
not available
Foster
Carl
It's a Long, Long way to ……… Paris: The Role of Pacing in Tour Cycling

Keynote
2015
not available
Foster
Carl
University of Wisconsin-La Crosse
The Session RPE method as a device for monitoring training
Keynote
2019
not available
Frank
Michel
Vaude
Engineering of a backpack ventilation technology for cycling using CFD analysis
Poster
2019
JSC
Frank
Mickel
Vaude
Influence of an engineered backpack ventilation technology on thermal comfort during cycling – a pilot study
Poster
2019
JSC
Freda
Devin
Colorado Mesa University
Bone Quality in Weight and Non-Weight Bearing Sports in Male Collegiate Athletes (Poster)
Poster
2017
JSC
Freedman
Happy
Hospital for Special Surgery
Bike Fit Unplugged: Working towards the next level of Bike Fit
Oral
2019
not available
Frémeaux
Maxim
Sports University Besancon
Accuracy and reproducibility of the new CycleOps Hammer Direct Drive Trainer
2017
JSC
Fukuda
Masahiro
Connection between Heel Motion and Torque in crank revolution
Oral
2018
JSC
Fukuda
Masahiro
Kansai Medical University
Analysis of pedaling motion focusing on the crank angle corresponding to the maximum pedal angle
Not presented
2020
JSC
Gabriel Avina-Bravo
Eli
LAAS CNRS Toulouse

 Sports & Health applications of a versatile electronic architecture for e-bikes: Preliminary study

Poster
2022
JSC
Gabrys
Tomasz
University Jan Dlugosz Czestochowa
Treadmill cycling trial in diagnostics endurance preparation of MTB cyclists before Olympic Games or World Championships
Poster
2015
JSC
Gabrys
Tomasz
University Jan Dlugosz
Results of intensity variable effort on condition of Polish National Team cross country MTB cyclists
Oral
2017
JSC
Gallet
Valentin
Kronos Analytics
Machine learning and physical modelling: optimizing the performance and strategy for time trials
Oral
2018
JSC
Gallet
Valentin
Kronos Analytics
Estimating and predicting athlete performance using Machine Learning
Oral
2019
JSC
Garnys
Michal
4SportLab
Programming training loads MTB cyclists during first 7-days of the stay in conditions of high-altitude hypoxia
Oral
2017
JSC
Gerguri
Sphend
Oxford Brookes University
CFD Investigation of the effect of crank geometry and pedalling dynamics on drag
Not presented
2020
JSC
Gijssel
Maarten
Kinetic Analyses
Smart Textiles and Motion Data
Oral
2019
not available
Giorgi
Andrea
Team Androni Giocattoli – Sidermec
Power distribution, performance changes and bioelectrical impedance properties during the preparation period of professional cyclists
Oral
2017
JSC
Giorgi
Andrea
Team Androni Giocattoli – Sidermec
Qualitative body composition of cyclists:
bioimpedance vector analysis discriminates
different categories of cyclists
Oral
2016
JSC
Giorgi
Hedda
University of Queensland
Internal Mechanical Power During Cycling
Using Non-Circular Versus Circular
Chainrings
Oral
2015
JSC
Giorgi
Andrea
Androni Gioccatoli Pro Cycling Team

External training load, performance markers and body composition of professional road cyclists with-in competitive season
Oral
2018
JSC
Giorgi
Andrea
Androni Giocattoli – Sidermec Professional Cycling Team
Relationship between daily Bioimpendance patterns and training load of professional cyclists during training and racing.
Oral
2019
JSC
Giorgi
Andrea
Androni Gioccatoli Pro Cycling Team
Can regional bioimpedance vector analysis highlights functional asymmetry in the legs of professional cyclists
Not presented
2020
JSC
Giorgi
Andrea
Androni Giocattoli -Sidermec professional cycling team
The influence of prior accumulated fatigue on power output in professional cyclists
Oral
2021
Glaskin
Max
Cycling journalist
Selling Science in Cycling to the media – The terrible truth
Special
2016
not available
Glomser
Gerrit
Gairrit

Differences in physiological variables of U23 cyclists between normoxia and hypoxia

Oral
2022
JSC
Gonzalez
BR
University of Franche Comté
Torso and facial/head pre-cooling and
anaerobic cycling performance in a hot and
humid environment
Oral
2016
JSC
Gonzalez-Tablas
Alejandro
UCI World Cycling Centre
WCC-PPT Protocol: Talent Identification References Male-Endurance Cyclists per Continent (2013-2016) (Poster)
Oral
2017
JSC
Gonzalez-Tablas
Alejandro
UCI World Cycling Centre
Designing a Cost-Effective Power Profile Test
for Talent Identification Programs
Poster
2016
JSC
Gosens
Willem
Fontys University of Applied Sciences
Reliability of Time –Trial versus Time-toExhaustion
Cycle Tests in healthy untrained
subjects
Oral
2015
JSC
Granier
Cyril
Federation Francaise du Cyclisme
Power and force-velocity relationships during international olympic cross-country mountain bike competitions

Oral
2018
pending
Grappe
Frederic
Equipe Cycliste FDJ
Positive-negative response model of exercise on performance

Keynote
2016
not available
Grappe
Frederic
Equipe Cycliste FDJ
Keynote
2015
not available
Green
Daniel
BMC Racing Team
A Different Approach to Optimising Performance
Oral
2017
JSC
Green
Daniel
BMC Racing Team
Training and racing in the World Tour

Keynote
2018
not available
Green
Daniel
Trek Factory Racing
Novel methodology to individualise the quantification of cycling load based on physical capabilities
Special
2016
Greve
Mark
Competitive Cycling Injury Dynamics, Patterns and Interventions
Special
2016
not available
Groslambert
Alain
University Franche-Comté
What cycling can learn from other sports

Special
2018
not available
Guercilena
Luca
Trek Factory Racing
The Importance of Research & Science for Professional Cycling Teams

Keynote
2015
not available
Haenen
Harrie
Maastricht University
Separating muscular and non-muscular
forces at the pedal
Oral
2015
JSC
Halson
Shona
Australian Institute of Sport
The role of Sleep in Elite Athletes Performance
Keynote
2017
not available
Halson
Shona
Australian Institute of Sport
Rider Health Monitoring and Prevention of Overtraining

Oral
2017
JSC
Hansen
Ernst
Aalborg University

Freely chosen cadence is increased across repeated bouts of submaximal ergometer cycling

Oral
2022
JSC
Haudum
Judith
Nutritional Approach in relation to sleep and travel, a team approach
Special
2016
not available
Heemskerk
Tim
Team Jumbo Visma
Performance Analyses for training/coaching
Special Presentation
2019
not available
Heijboer
Mathieu
Team Lotto Jumbo
Pedaling Patterns of Professional Cyclists
during a Grand Tour
Oral
2015
JSC
Heimans
Levi
Free University Amsterdam
The effect of aerodynamic characteristics on
the drafting effect in track cycling
Oral
2015
JSC
Helmantel
Adriaan
Team Giant Alpecin
Developing Young Talent: From a Continental Team to a ProTour Team

Special
2015
not available
Henderson
Neal
Wahoo Sport Science
A Logical Approach to Chrono Preparation and Competition
Special
2021
Not available
Hespel
Peter
KU Leuven
Oral ketone ester intake to improve performance in cycling
Keynote
2019
not available
Hespel
Peter
KU Leuven
Exogenous ketosis in cycling performance: state-of-the art and future perspectives'

Keynote
2021
Not available
Hettinga
Florentina
Northumbria University
The secrets of competition: pacing, decision-making and performance when racing against others
Keynote
2021
Not available
Hochler
Lucas
Vaude Sport / University of Bayreuth
The influence of pelvic-belt design on backpack stability in mountain-biking
Poster
2021
Hoeg Cubel
Claes
University of Copenhagen
 How low can you go – exploring the balance between aerodynamic advantages and restrictions related to reducing the torso-hip angle

Oral
2022
JSC
Hoekstra
Sven
University of Groningen
The effects of 4 months handbike training
under free-living conditions on physical
fitness and health outcomes
Oral
2015
JSC
Holgado
Darias
University of Granada
Null effects of tDCS over the Left Prefrontal Cortex on Self-paced Exercise and EEG
Oral
2018
JSC
Holliday
Wendy
University of Cape Town
Kinematics, muscle recruitment patterns and pressure mapping in cycling biomechanics - Recent research findings and practical outcomes.
Oral
2018
JSC
Holliday
Wendy
Independent
Bike fit: applying the research to the clinic

Oral
2022
not available
Hoof, van
Wannes
University of Leuven
Low back pain in cycling: does it matter how
you sit?
Oral
2015
JSC
Hooff, van
Martijn
Maxima Medical Center / SMC SportMáx
Blood flow limitations in the iliac arteries in cyclists.
Impact on performance measured by new diagnostic techniques during exercise
Keynote
2019
not available
Hopker
James
University of Kent
Modelling of cycling power data and its
application for anti-doping
Oral
2016
JSC
Hopker
James
University of Kent
Using retrospective analysis of race results to
determine success in elite cycling
Oral
2015
JSC
Hösli
Jörg
ERPSE Institut und Schule für Ernährungsdiagnostik
Caliper measurement as a simple and useful tool for performance diagnostics
Keynote
2017
Hovorka
Matthias
University of Applied Sciences Vienna Neustadt
Effects of flat and uphill cycling on the power duration relationship
Oral
2018
Hovorka
Matthias
University of Applied Sciences Wien Neustadt

Monitoring pulmonary V̇O2 on-kinetics during a 3-year period in youth elite-cyclists

Oral
2021
Hull
James
Royal Brompton & Harefield Hospitals

Breathing problems in cyclists: getting it right, first time

Oral
2022
not available
Hurst
Howard
University of Central Lancashire
The Magnitude of Translational and Rotational Head Accelerations Experienced by Riders During Downhill Mountain Biking
Oral
2018
JSC
Hurst
Howard
University of Central Lancashire

Perceptions of cycling helmet safety in relation to sports-related concussion mitigation amongst competitive cyclists

Oral
2022
JSC
Hynd
Jason
Leeds Beckett University
Saddle tilt during uphill cycling improves perceived comfort levels, with corresponding effects on saddle pressure in highly trained cyclists
Oral
2017
JSC
Hynd
Jason
Teesside University
Rehabilitation of a tibial plateau fracture
within an elite female mountainbiker. A case
report
Oral
2015
JSC
Hyttel
Magnus
Aalborg University

Age-related decline in aerobic potential in trained to well-trained cyclists

Poster
2022
Imbery
Felix
University of Applied Sciences Aachen

A new approach to biomechanical analysis in cycling to introduce science to future data acquisition
Oral
2021
Imbery
Felix
SRM
Torque behaviour during cycling sprints from different pedalling frequencies

Oral
2022
JSC
Ingram
Lesley
Edinburg Napier University
Acute sleep disruption: does it limit
performance but heighten immunity?
Oral
2016
JSC
Iriberri
Jon
Team Jumbo Visma

Biomechanical follow up in elite road cycling

Oral
2022
PDF
Iwata
Soya
Waseda University
The effect of locally braking crank rotation during pedaling on the pedaling force and activation of lower limb muscles.
Oral
2019
JSC
Jarich
Braeckevelt
Bioracer Motion
Data Driven Bike Fitting
Oral
2018
JSC
Javaloyes Torres
Alejandro
Miguel Hernandez University
Training Prescription guided by HRV in cycling
Oral
2018
JSC
Jeukendrup
Asker
Nutritional Challenges & Solutions in the Tour de France; The Gut as a Critical Organic Organ

Keynote
2015
not available
Jones
Hollie
University of Central Lancashire
Accuracy of Pacing Strategy Predictions in Ride-Alone and Competitive Cycling Time Trials (Poster)
Oral
2017
JSC
Jongerius
Nils
Leeds Beckett University
Differences in Strength & Power profiles between Road and Time Trial cyclists
Poster
2018
JSC
Kaczorowski
Svenja
Zürich University of Applied Sciences
EMG Activities of the Shoulder Muscles during a simulated Downhill compared to dynamic Shoulder Exercises –A Cross-Sectional Study
Oral
2021
Karsten
Bettina
University of Greenwich
Modelling of critical power from road data
Oral
2014
JSC
Kholkine
Leonid
University of Antwerp
A Machine Learning approach for In-Race Cycling Performance Prediction
Oral
2020/2021
JSC
Kirkwood
Lewis
Edinburgh Napier University
Physiological characteristics of elite vs nonelite
enduro mountain bike cyclists
Oral
2016
JSC
Kitawaki
Tomoki
Kaisan medical University
A pedaling force vector can be represented by the sum of three elemental force vector waveforms.
2018
JSC
Kitawaki
Tomoki
Kansai Medical University
The synergy of EMG waveform during bicycle pedaling is related to elemental force vector waveform
Oral
2019
JSC
Knight
Matthew
UCI
Developing a Scientific Framework for Cycling Teams

Keynote
2015
not available
Knobbe
Arno
University Leiden
Day-to-day fitness assessment in cycling, based on a power/heart rate model

Oral
2022
not available
Kolsung
Erik
Norwegian University of Science and Technology

Physiological response to cycling with variable versus constant power output

Oral
2018
JSC
Koning, de
Jos
Free University Amsterdam
An investigation of the underlying
mechanisms of overtraining in a natural
experimental model
Oral
2015
JSC
Kraaijenbrink
Cassandra
Westfälische Wilhelms-Universität Münster

Effects of gear, imposed resistance and crank mode on the mechanical efficiency and physiological parameters during sub-maximal handcycling in healthy men
Oral
2017
JSC
Kraus
Lotte
gebioMized
Evaluating the central pressure point to
determine the optimal saddle setback
Oral
2015
JSC
Kraus
Lotte
geBiomized
Female Specific Movement Pattern in Cycling Analysis
Special
2016
not available
Kraus
Lotte
gebioMized
Analysing Women Data - Gender Specifics in Product Development?
Keynote
2019
not available
Krauss
Inga
University Hospital Tübingen
Effectiveness of two training interventions with different intensities on laboratory parameters and race performance in competitive young XCO athletes: A randomized controlled trial.
Oral
2017
JSC
Lamberts
Robert
Stellenbosch University
Measuring sleep, recovery and mental well-being in elite female cyclists; can it be done based on a questionnaire ?!?
Oral
2022
not available
Lamberts
Robert
Stellenbosch University
Symptoms of functional overreaching; practical implications to optimize training prescription
keynote
2017
not available
Lamberts
Robert
Stellenbosch University
Short term parasympathetic reactivation after
the LSCT: a practical tool to predict and
monitor cycling performance
Oral
2016
JSC
Lamberts
Robert
Stellenbosch University & University of Cape Town
Monitoring performance, fatigue and overreaching in elite cyclists and triathletes – a multi-variate approach
Keynote
2019
not available
Lamberts
Robert
Stellenbosch University
Learning from field data of professional cyclists; from winning bunch sprints to the effect of accumulating fatigue on performance

Keynote
2021
Not available
Lane
Andrew
Using emotions to generate energy
Keynote
2016
not available
Latasa
Iban
University of Navarra
Neuromuscular, metabolic and ventilatory
fatigue threshold from an incremental cycling
test using 1-min exercise periods
Oral
2016
JSC
Laursen
Paul
High Performance New Zealand
High-intensity interval training: solutions to the programming puzzle
Keynote
2016
not available
Leboeuf
Corentin
University Franch Comté
A new method to control the roughness of different time trial garments. A preliminary study
Oral
2019
JSC
Lemaitre
Cedric
Apeira Technologies
Toward a robust and inexpensive method to assess the aerodynamic drag of cyclists
Oral
2017
JSC
Lemaitre
Cedric
Apeira Technologies
First evaluation of an automated system for cyclist's aerodynamic drag assessment
Oral
2018
JSC
Lemaitre
Guillaume
French National Institute for computer science and applied mathematics
Estimate Power without Measuring it: a Machine Learning Application
Oral
2018
JSC
Lemaitre
Cedric
Apeira Technologies
Experimental evaluation of a computer-vision based method to assess the aerodynamic drag of cyclists
Oral
2019
JSC
Lemaitre
Cedric
Apeira Technologies
Experimental validation of a computer-vision based method to assess the aerodynamic drag of cyclists
Oral
2021
Lemaitre
Cedric
Apeira Technologies
Estimation of the drag force: a neuronal approach
Oral
2022
PDF
Leo
Peter
University of Applied Sciences Vienna Neustadt
Muscle deoxygenation kinetics in cycling time trial
Oral
2018
JSC
Leo
Peter
University Innsbruck
Power profiling in elite U23 riders during a competitive season
Oral
2019
JSC
Leo
Peter
University of Innsbruck
Workload characteristics and race performance of U23 and elite cyclists during an UCI 2. Pro multistage race (Tour of the Alps)
Oral
2020/2021
JSC
Leo
Peter
University Innsbruck

The Compound Score in elite road cycling

Oral
2022
JSC
Levels
Koen
Free University Amsterdam
The effect of deceptive information about
receiving cooling on pacing pattern during a
20-km cycling time trial in the heat
Oral
2015
JSC
Li-Che
Yen
National Taiwan University
The Effect of Different Cadence and Gear Ratio on Pedal force and Riding Stability

Poster
2018
pending
Lievens
Eline
Ghent University
Muscle fiber typologies in elite cycling disciplines
Oral
2020/2021
JSC
Lillo-Bevia
José Ramon
Validity and Reliability of the Powertap P1 Pedals Power Meter

Oral
2018
pending
Lima
Pedro
Federal University de Juiz de Fora
Reliability of cycling performance during field-based uphill time-trials
2017
pending
Lloyd
Richard
The Royal Victoria Hospital
The changing face of serious bicycle injuries from a UK Regional Trauma Centre; 2000 – 2016
Oral
2017
JSC
Loon, van
Luc
University of Maastricht
Nutrition and Muscle Reconditioning
Keynote
2016
not available
Lorang
Dan
Team Bora-Hans Grohe
What changed ? - How Team BORA-hansgrohe evaluates & monitors physiological responses to training and racing periods

Keynote
2018
not available
Lorang
Dan
BORA-hansgrohe Professional Cycling Team

What Ironman World Champions and TOP5 Grand Tours GC contenders have in common? Physical and mental aspects of world class athletes in different endurance sports
Special
2021
Not available
Lugo
Heinz
Loughborough Univeristy
Effect of feedback on cycling performance in
a 4‐kilometres laboratory time trial
2015
JSC
Lugo
Heinz
Loughborough University
The Effects of Varied Terrain and Bicycle
Fitting on Aerobic Power Production: Test
methodology
2015
JSC
Malizia
Fabio
University leuven
The influence of the rim depth to the aerodynamic performances of a wheel: a numerical study
Oral
2017
JSC
Malizia
Fabio
University leuven
Numerical simulations of cross wind effects
on cyclist aerodynamic resistance
Oral
2015
JSC
Mansfield
Neil
Nottingham Trent University
Autonomous vehicles' interactions with cyclists: opportunities and threats
Oral
2017
JSC
Marcora
Samuele
University of Bologna
The limits of endurance performance: mind over muscle?
Keynote
2021
Not available
Martin
Jim
University of Utah
Sprinting for Win: Insights from Supply and Demand Modeling
Keynote
2017
not available
Martin
Jim
University of Utah
Myth and Science in Cycling

Keynote
2017
not available
Martin Santana
Esperanza
UCI World Cycling Centre
Inside the World Cycling Centre: Models of Talent Identification and Development & Coaches Formation
Poster
2018
JSC
Martinelli
Laura
Lecturer Sports Nutrition / 2016 IAM Cycling Team
Dietary fiber modulation in cycling: a new ergogenic strategy?
Oral
2017
Martinez Gonzalez
Borja
University of Kent
The sleep of professional cyclists during a 5-day UCI Europe Tour road cycling race
Oral
2019
JSC
Martins
Gabriel Baltazar
European University Madrid
The effect of carbohydrate mouth rinse on physical performance during a 24.5 km cycling time trial
Oral
2018
JSC
Martins
Gabriel
Universidad Camilo Jose Cela
Infographic. Tramadol: should it be banned in athletes while competing, particularly in road cycling?
Infographic
2019
Martins
Gabriel
Universidad Camilo Jose Cela
Infographic: The road to the ergogenic effect of caffeine on exercise performance
Infographic
2019
Masahiro
Fukuda
Hamsterspin
Easy to use accurate measuring system for cycling pedaling motion using a small LED and a smartphone.
Poster
2019
not available
Meeusen
Romain
VU Brussel
The Brain and Performance - It is all Neurochemistry
Keynote
2016
not available
Merkes
Paul
Edith Cowan University
The combination of visual and external focused instructions, and positive feedback did not enhance training-induced improvements in forward standing sprint performance.
Oral
2019
Mertens
Pieter
Bioracer Motion
A new Approach to Bikefitting: presenting bilateral motion analysis data to gain insight in the ideal bike fit

Special
2015
not available
Meyers
Amos
Augusta University
Positioning of Elliptical Chainrings During
Wingate Testing; A Repeated Measures
Case Study
2016
JSC
Meyers
Amos
University of Miami
Bicycle shoe insoles and their effect on lateral knee movement, leg muscle activation patterns and performance in experienced cyclists
Poster
2015
JSC
Michel
Frank Ingo
Vaude
Thermal Comfort of Winter Cycling Footwear
Not presented
2020
JSC
Micklewright
Dominic
University of Essex
Human Perception and Cycling: Effort, Fatigue and Performance

Keynote
2018
not available
Micklewright
Dominic
University of Essex
Stick, Twist or Bust? Prospection, Risk-Perception & Decision-Making in Cycling

Keynote
2015
not available
Millour
Geoffrey
University of Rennes
Preliminary study: the effect of biomechanical
foot orthotics in bilateral pedalling asymmetry
in three cyclists affected by an anatomic
asymmetry
Oral
2016
JSC
Millour
Geoffrey
University of Rennes 2
Effects of cycling shoe cleat position in performance and physiological variables during cycling and subsequent running in simulated Olympic distance triathlon
Oral
2018
JSC
Millour
Geoffrey
University of Reims
Relationship between preferred saddle height and pedalling kinematics in professional cyclists
Oral
2019
JSC
Millour
Geoffrey
University of Reims
Optimisation of hand spacing in submaximal hand cycling: a case study
Not presented
2020
JSC
Mireille
Mostaert
Ghent University
Motor coordination may be the key to success in youth cycling
Oral
2021
Morton
Chris
University of Calgary
Field measurements of aerodynamic performance in cycling: a systematic analysis of sensor accuracy
Special
2021
Not available
Mostaert
Mireille
University of Ghent
Anthropometry, physical fitness, and coordination in young cyclists of different disciplines

Oral
2018
JSC
Moussay
Sebastien
Bodycap
Analyse of core temperature responses during a maximal final climb: the contribution of new technologies
Special
2016
not available
Mujika
Inigo
Detraining, or the Physiological and Performance Consequences of Training Cessation

Keynote
2015
not available
Müller
Beat
Bundesamt für Sport Magglingen

From Rio to Tokyo: The evolution of tyre testing designs for the Swiss national mountain bike team
Poster
2022
not available
Muzic
Jesse
University Franche Comté
O2score device: analysis of the kinetics of
recovery after exercise
2016
JSC
Neumeister
Philipp
University of Applied Sciences Technikum Wien
Influence of non-circular chainrings on kinematics during stationary and outdoor cycling

Oral
2021
Neumeister
Philipp
University of Applied Sciences Technikum Wien
Influence of non-circular chainrings on kinematics during stationary and outdoor cycling
Oral
2021
Nichols
David
Aspetar
Core Temperature Data from the World Campionships 2016 (working title)

Oral
2017
pending
Nichols
David
Aspetar
Thresholds in ventilation, cerebral and
muscle oxygenation, and muscle activity
during incremental cycling exercise
Oral
2015
JSC
Nimmerichter
Alfred
University of Applied Sciences Vienna Neustadt
Muscle deoxygenation during moderate- and severe-intensity cycling in youth elite-cyclists
Oral
2018
JSC
Nishitani
Ryo
Analysis of relationship between standing posture and riding form using spinal curvature index
Not presented
2020
JSC
Nybo
Lars
University of Copenhagen
Preparing for the TDF – go high or go hot ?

Oral
2022
not available
O'Grady
Ciaran
University of Kent
Individualising training intensity to reduce
inter-individual variability in training response
in trained cyclists
Oral
2016
JSC
O'Grady
Ciaran
University of Kent
Changes in whole body and local muscle
oxygen consumption during prolonged cycling
Oral
2014
JSC
O'Grady
Ciaran
Team Dimension Data
The use of subjective monitoring in professional cyclists in preparation for competition influence on finishing position
Oral
2019
Otten
Bert
Center Human Movement Studies
Simulating track cycling in an Olympic event
Keynote
2017
not available
Otter
Ruby
University of Groningen/ Hanze University of Applied Sciences

Influence of stress and recovery on endurance performance
Keynote
2021
Not availlable
Ouvrard
Theo
Sports University Besancon
Exposure Variation Analysis (EVA) method to monitor ability to optimally regulate exercise intensity of professional cyclists during official time-trial competitions
Oral
2017
JSC
Ouvrard
Theo
Sports University Besancon
Cyclo-cross performance and physiological/psychological parameters
Poster
2015
JSC
Ouvrard
Theo
Sports University Besancon
Short and Long Individual Time-Trials Involve
Intermittent Exercise Intensity Regulation
Oral
2016
JSC
Ouvrard
Theo
Sports University Besancon
The new Exposure Variation Analysis (EVA) method to compare pacing strategy and performance during professional time-trial competitions
Oral
2018
JSC
Passfield
Louis
University of Kent
Comparing time-trial and time to exhaustion
performance
Oral
2014
JSC
Paton
Carl
Eastern Institute of Technology
The acute effects of lower limb blood flow restriction on physiology and performance of competitive cyclists
not presented
2019
not available
Patton
Mike
Garmin Internationa;
Applied sport science as R&D: lessons from elite team pursuit
Keynote
2021
Not available
Pelgrim
Koen
Deceuninck Quick Step Cycling Team
Preparing the Team Time Trial
Special Presentation
2019
not available
Pennemans
Valerie
Bioracer Aero
Speed for free - Aerodynamics in bike fitting
Oral
2017
not available
Perim
Pedro
University of Sao Paulo
Sport supplement use in Brazilian cyclists: Where is the information coming from?
Poster
2019
JSC
Perrotin
Noé
University of Reims
Evaluation of the effectiveness of an anti-vibration MTB handlebar compared to a traditional MTB handlebar
Oral
2019
JSC
Pinot
Julien
FDJ Pro Cycling Team
Comparison of power output demands for a
top-10 ranking between Tour de France and
Vuelta a España
Oral
2014
JSC
Piper
Anders
Independent
The invisible aspect

Oral
2022
not available
Pujol
Marius
University of Lausanne
A single field test evaluation for the assessment of the Record Power Profile in cycling
Oral
2020/2021
JSC
Quod
Marc
Orica-Greendedge pro Cycling Team
Application of Sport Science at Orica-GreenEdge Cycling Team
Keynote
2016
not available
Racinais
Sebastien
Aspetar
Heat acclimation and countermeasures for optimal performance
Special
2016
not available
Reeder
Michael
Colorado Mesa University
Exercise Physiology, Nutrition and Biomechanical Knowledge of Collegiate Cyclists (Poster)
Poster
2017
JSC
Robin
Maxime
University of Nantes
Muscle-tendon behaviour during sprint in road cyclists: effect of the force-velocity condition
Oral
2018
JSC
Rodriquez-Samaca
José-Pablo
Universidad del Rosario
Biomechanics of lower extremities and the bike handlebar reach.
Not presented
2020
JSC
Ronnestad
Bent
Lillehammer University College
The role of strength training on cycling performance for male and female cyclists
Keynote
2017
not available
Ronnestad
Bent
Lillehammer University College
Adding vibration to high-intensity intervals increase time at high oxygen uptake in well-trained cyclists

Oral
2018
pending
Ronnestad
Bent
Inland Norway University
High Intensity Interval Training

Keynote
2021
Not available
Rotunno
Adriano
Team Dimension Data
How do you monitor health in riders in preparation and during a Grand Tour?

Keynote
2018
not available
Sachet
Iris
University of Nantes
Relation between maximal power in sprint cycling, pedal force orientation and strength of the lower limb muscles in elite sprint cyclists
Oral
2018
JSC
Salvanelli
Giacomo
University of Milan
Predicting Bicycle Theft in Milan (IT) An Aoristic Analysis
Not presented
2020
JSC
Sanders
Dajo
Newman University
Load ratios during a cycling Grand Tour: detecting fatigue?
Oral
2017
JSC
Sanders
Dajo
Newman University
Methods of monitoring training load in welltrained
competitive cyclists: the doseresponse
relationship with changes in fitness
and performance
Oral
2016
JSC
Sanders
Dajo
Team Dimension Data
Monitoring the training process of professional cyclists
Special Presentation
2019
not available
Sanders
Dajo
Team DSM
Profiling riders and races to inform training practice

Oral
2022
not available
Saunders
Bryan
University of Sao Paulo
Caffeine supplementation improves simulated
16 km cycling time-trial performance without
altering pacing strategy
2016
JSC
Saunders
Bryan
University of Sao Paulo
A year in the life of a Brazilian professional female road cycling team – Part I: Performance measures
Oral
2019
JSC
Scarf
P.
University of Salford
Optimisation of cycling training
2014
JSC
Schade
Daniel
gebioMized
Aerodynamic and position stability optimization in time trial - world tour case studies in preparation of season 2017
Oral
2017
not available
Schade
Daniel
gebioMized
A New Approach to Measure Position
Stability on the Bike in Time Trial
Performance – A Pilot Study
Oral
2016
JSC
Schepens
Charlotte
University Hospital Ghent / AZ Delta
Dissection of the Arteria iliaca externa, secondary to endofibrosis in a cyclist
Oral
2019
JSC
Schmid
Lucas
Swiss Cycling
Heat acclimation: practical and efficient in the laboratory
Poster
2019
JSC
Schneider
Nils
German Sports University
Backpack impact protection in cycling – Comparison of a conventional foam-based vs. an air-based protection system
Poster
2019
JSC
Scholler
Victor
University of Reims
Effect of Mountain Bike Spirgrips® on Transmissibility of Mechanical Vibrations, Perceived Comfort, Muscular Activity and Hand Grip Force
Oral
2018
JSC
Scholler
Victor
University Franche-Comté
Biomechanical determinant of sitting comfort in cycling, a case study series
Oral
2021
Sciacchitano
Andrea
Delft University of Technology
A quantitative flow visualization technique for
on-site sport aerodynamics optimization
Oral
2015
JSC
Sciacchitano
Andrea
Delft University of Technology
State-of-the-art and technology advances for cycling aerodynamics
Keynote
2019
not available
Seiler
Stephen
University of Agder
Load, Stress, Strain: Repurposing an established framework to improve the training monitoring process
Keynote
2021
Not available
Seiler
Stephen
University of Agder
Information Flow to support Decisions and Development in Professional Cycling

Oral
2022
not available
Sharma
A.
University of Adelaide
Differences in power output between national
and club level cyclists during a new variable
power cycling test
Oral
2014
JSC
Silva
Renato
Euro American University Center
Hyperthermia don't affect hydric status of acclimatized cyclists on the self-pace submaximal exercise (Poster)
2017
JSC
Skovereng
Knut
Norwegian University of Science & technology
Joint specific power is not affected by changes in hand position in recreational and elite cyclists
2017
JSC
Skovereng
Knut
Norwegian University of Science & Technology
The effect of time trial position on physiological variables in elite cycling

Oral
2018
JSC
Smit
Albert
Independent Researcher
Power-velocity curve: relevance of the SRM
Ergometer for simulated cycling performance
and constant duration tests
Oral
2015
JSC
Smit
Albert
NOC-NSF
The effects of different strength training
regimes on cycling performance

Oral
2014
JSC
Soto-Romero
Georges
LAAS CNRS Toulouse

Aerodynamic Drag Between Two Cyclists: Effect of Wheel Rotation

Oral
2022
PDF
Sparks
Andy
Edge Hill University
Pre-exercise optimisation of the alkalosis response to sodium bicarbonate ingestion: have we been missing its peak ergogenic effect?
Oral
2018
JSC
Spoelstra
Alexander
Delft University of Technology
Accuracy assessment of the Ring of Fire system for on-site aerodynamic drag measurements
Oral
2019
JSC
Spragg
James
Can Critical Power be Estimated from Training and Racing Data using Mean Maximal Power Outputs?
Not presented
2020
JSC
Spragg
james
University of Innsbruck
Can Critical Power be Estimated for Mean Maximal Power Output Values
Oral
2021
Spragg
James
University of Capetown

Predicting power outputs in a fatigued state: A pilot study

Oral
2022
JSC
Stanley
Rob
University of Chester
Low Cadence, High Resistance Creates More
Muscle Breakdown than High Cadence, Low
Resistance in Well Trained Cyclists during
High Intensity Interval Training
2016
JSC
Stanley
Robert
Leeds Beckett University
Predicting a Power-Duration Curve in Elite Endurance Track Cyclists.
Oral
2018
JSC
Stanley
Robert
USA Cycling
Position for the Sprint: A performance analysis of intermediate sprints in the Men's Elite Omnium Points Race

Oral
2022
JSC
Swart
Jeroen
University of Cape Town
An analysis of intrinsic factors, performance,
comfort and economy in relation to static and
dynamic whole body kinematics in
recreational and elite cyclists
Oral
2015
JSC
Swart
Jeroen
University of Cape Town
Laboratory performance testing: Validity, reliability and practical relevance, including interesting data from a multiple Tour winner

Keynote
2018
not available
Swart
Jeroen
UAE Team Emirates
Practical implementations of a multi-tiered load monitoring system in World Tour Cycling
Keynote
2019
not available
Swart
Jeroen
Team UAE Emirates

Return from severe injury. How long does it take to return to play at the highest level. Unique physiological insights from twins in a World Tour Team

Oral
2022
not available
Swart
Jeroen
Team UAE Emirates

Polarised or pyramidal approach to training prescription: What is the evidence and what do we see in practice?

Oral
2022
not available
Tamura
Yusuke
Chuo University
Estimation of Handgrip Position Based on
Force Measurement During Steady Pedaling
Poster
2015
JSC
Taylor
Daniel
University of Lincoln
Effect of deceptively aggressive bike pacing
on sprint-distance triathlon performance
Poster
2015
JSC
Terra
Wouter
Delft University of Technology
On the Cyclist's Drag Crisis
Oral
2019
JSC
Thompson
Nathan
UniversitCentre Peterborough
The effects of augmented feedback on twenty-five kilometre cycling time trials on trained cyclists
Not presented
2020
JSC
Timm
Lars
Vaude Sport
Effect of shoulder strap designand mechanical properties on the surface pressure ofbike backpacks
Poster
2021
Timmerman
Wouter
University of Kent
Reliability of acute training responses elicited by exhaustive work intervals prescribed with the delta concept
Oral
2019
Pending
Townsend
Nathan
Aspetar
Modeling intermittent cycling performance in
hypoxia using the critical power concept
Oral
2015
JSC
Triska
Christoph
University of Vienna
Reliability of W´ using time-trials under laboratory conditions
2017
JSC
Triska
Christoph
University of Vienna

Bypass of Respiratory Complex I and its relation to different lactate landmarks – a pilot study

Oral
2022
JSC
Tsai
Wei-Chi
Kaohsiung Armed Forces General Hospital
The effect of hub design on lower limb muscle activation while riding on different terrain
Poster
2019
JSC
Vaeck
Jasper
Sports University Besancon
Accuracy of the new Elite Drivo ergometer (Poster)
2017
JSC
Valade
A.
LAAS-CNRS
Wearable multi-sensor system for embedded
body position and motion analysis during
cycling

Oral
2014
JSC
Venhorst
Andreas
University of Capetown
The process of losing – investigating the psychophysiological determinants of pacing and performance during head-to-head competition
Oral
2017
JSC
Vermeire
Kobe
Ghent University
The influence of different training load quantification methods on the fitness-fatigue model
Not presented
2020
JSC
Verreydt
Joris
Wolf Performance
Can we adjust the bike position to have a positive effect on the uphill cycling performance?
Oral
2019
not available
Verstockt
Steven
Ghent University
Automatic Mapping of Finish Line Videos for the Objective Analysis of Sprint Behavior
Oral
2021
Verwulgen
Stijn
University Antwerp
Indoor validation of vibrotactile motion steering: towards a new world hour record?
Oral
2021
Not available
Viellehner
Josef
Sports University Cologne
The effect of road bike damping on neuromuscular activation and power output
Oral
2020/2021
JSC
Villerius
Vincent
Cofidis Pro Cycling Team
Factors affecting road cycling sprint power data
Special
2017
not available
Visentini
Paul
Latrobe University
The Body & the Bike: A Kinetic Chain
analysis of Cycling Overuse Injury
Oral
2015
JSC
Visentini
Paul
Latrobe University
Systematic Review of Overuse Injury
Special
2016
not available
Voet
jens
VU Amsterdam
Differences in execution and perception of training sessions as experienced by (semi-)professional cyclists and their coach
Oral
2021
Voet
jens
VU Amsterdam
The presence of the relative age effect within the identification of talent for professional cycling
Oral
2021
Voiry
Matthieu
Apeira Technologies
Experimental evaluation of the repeatability of wind tunnel measurement of cyclist's drag
Oral
2021
Vroemen
Guido
Roompot Pro Conti Cycling Team
The use of power data in the Roompot Pro/Continental Cycling team and in Elite Pro Ironman triathletes

Special
2015
not available
Vroemen
Bon, van
Guido
Marco
SMA Midden Nederland
The Power Speed Profile; A performance model for road racing
Oral
2019
not available
Weber
Sebastian
True Performance
The metabolic origin of power – monitoring aerobic & anaerobic capacity in professional cyclists
Keynote
2017
not available
Weber
Sebastian
Cannondale Drapac Cycling Team
Modelling the energy metabolism of best
performances in professional cycling
Oral
2016
JSC
Weber
Sebastian
High performance Consultant
Metabolic responses in high intensity interval training in elite cyclists – same training different stimulus?!

Keynote
2018
not available
Weber
Sebastian
Inscyd
Glycolytic Power in Cycling - a brief history of VLamax

Oral
2022
not available
Wegerif
Simon
MyIthlete
The use of Heart Rate Variability to optimise acute and chronic training loads and recovery in recreational and elite cyclists
Oral
2018
JSC
Westbrooks
John
Central Washington University
Deceptively-Altered Visual Feedback Alters 4km Cycling Time Trial Pacing Strategy in Trained Cyclists (Poster)
Poster
2017
JSC
Wolf
Stefan
University of Konstanz
Knowing your slope on the track: Getting the most out of GPS and power data
Oral
2017
JSC
Wolf
Stefan
University of Konstanz
Optimal Cycling Strategies for two
Cooperating Riders
Oral
2016
JSC
Wolf
Stefan
University of Konstanz
Modeling in Road Cycling for Optimal Pacing Strategies: Theory vs. Practice
Oral
2018
JSC
Wooles
Andrea
Cycling Canada
Research and Innovation in Sport on a Budget: The MacGyver Approach
Oral
2018
JSC
Wright
James
Southampton Solent Univeristy
The reliability and validity of the 3-minute
critical power test in linear and isokinetic
mode
2015
JSC
Zabala
Mikel
Cycling Research Center / team Movistar
How to win an olympic medal in mountainbike: the case of Carlos Coloma

Special
2017
not available
Zabala
Mikel
Team Movistar
Key variables to control the training process in cycling

Keynote
2018
not available
Zadow
Emma
University of Tasmania
Validity of the Wahoo KICKR Power Trainer
and Reliability of a 4 km Cycle Time Trial
Oral
2015
JSC
Zenger
Nina
Bundesamt für Sport Magglingen

Does speed influence time to exhaustion at maximal aerobic power in treadmill cycling?

Oral
2022
not available
Zignoli
Andrea
University of Verona
An optimal control approach to the high
intensity interval training design
Oral
2016
JSC