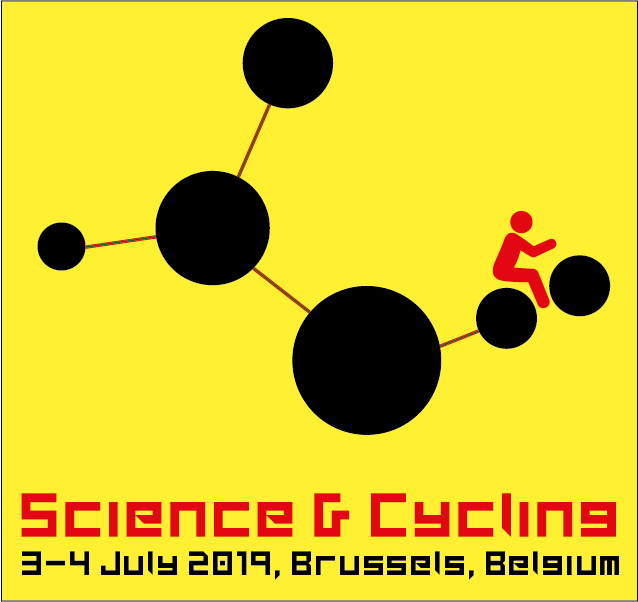 Jan Boone
Assistant Professor in Exercise Physiology and Physical Conditioning at the Department of Movement and Sports Sciences, Ghent University
Assistant Professor in Exercise Physiology and Physical Conditioning at the Department of Movement and Sports Sciences (Ghent University). He completed his PhD thesis on the oxygen uptake to incremental ramp cycling exercise in 2010. Currently his main research topics  are 'the Critical Power Concept' and 'the relationship between training modalities and performance improvement'. He has >50 articles in peer-reviewed journals focusing on the physiology of cycling.
Next to his scientific work, Jan is also active as a consultant for several elite athletes in different sports (Flemish Rowing, Cycling Flanders, RSCAnderlecht, KAAGent) and trainer of several elite athletes (especially in cycling and athletics).  Jan is also the representative of the Ghent University in the Taskforce of the Flemish Trainer School (Vlaamse Trainerschool, Sport Vlaanderen), responsible for the education of qualified trainer in Flanders (Belgium).
Lieselot Decroix
Master in Biomedical Sciences
Lieselot Decroix, obtained a PhD in physiotherapy (Vrije Universiteit Brussel) and sports sciences (Université de Lille). Her research focused on "Cocoa flavanols, exercise and the brain" and the prevention of the overtraining syndrome, which resulted in 10 publications as first author in international peer-reviewed journals. She now works as scientific affairs manager in the food supplements industry. She is a former Olympic cyclist and is active as a cycling co-commentator.
Peter Hespel
Professor and Head Athletic Performance Center KU leuven
Peter Hespel is Professor in Exercise Physiology and director of the Athletic Performance Centre, the so-called 'Bakala Academy' at K.U. Leuven, Belgium. His academic responsibilities include teaching in exercise physiology, sports nutrition, and endurance training, to students in physical education, physiotherapy and sports medicine. His research is focused on regulation of carbohydrate and fat metabolism during exercise, sports nutrition and nutritional supplements, altitude training, as well as training and performance in endurance sports, especially cycling. He participated in expert panels on sports nutrition by the I.O.C., F.I.F.A., and I.A.A.F. He works as a expert consultant for the Belgian Olympic Team, the Etixx–QuickStep pro cycling team, the Belgian Cycling Association, the UPlace-BMC pro triathlon team, Frederik Van Lierde, Team Borlee (400m sprint) as well as the Belgian 4 x 400m squad. He is also the personal trainer of some elite pro cyclists.
Robert Lamberts
Associate Professor at Stellenbosch University
Associate professor in exercise physiology and orthopedics. He works at Stellenbosch University and the Institute of Sport and Exercise Medicine (ISEM), where he is head of research. In addition to this, he also is an honorary associate professor at the Division of Exercise Science and Sports Medicine (ESSM) at the University of Cape Town. He has conducted an extensive amount of cycling research, with a specific interest in applied exercise physiology such as monitoring and fine-tuning training prescription in cyclists and rowers.
He has published over 50 international peer reviewed scientific articles, is a Fellow of the European College of Sport Science (FECSS) and the founder of the LSCT (a submaximal cycle test to monitor and predict cycling performance). In addition to his research work, he is active as a coach and exercise physiology consultant for well-trained to elite and world-class cyclists.
Frederik Broche
Technical Manager Belgian Cycling
Frederik Broché is Bachelor in Physical Education with 20y experience in cycling and endurance sports. Next to competing in cycling and triathlon he coached several riders at youth and top elite level in road and track cycling. After being employed by 'Cycling Vlaanderen' as coach at the topsportschool and afterwards topsportcoördinator, he joined British Cycling in 2016 as coach coordinator in Great Britain Cycling Team. Since 2018 he is Technical director for Belgian Cycling, and leading on the high performance programs in the federation.
Frédéric Grappe
Performance Manager Equipe Cycliste Groupama-FDJ
French coach specialised in cycling, Doctor of Science, (PhD Biomechanics and Physiology of Sports Training). He is also Associate Professor at the University de Franche-Comté in the Department of Sport & Health. Since 2000 he works within the cycling team FDJ.fr and between 1998 and 2008 he was also Scientific Advisor for the French Cycling Federation .
He is currently Head of Performance at the Equipe Cycliste Groupama-FDJ
James Hopker
Senior Lecturer at the University of Kent, UK. He received his BSc (Hons) in Sports Rehabilitation and Sports Science from St. Mary's University College, Twickenham in 1999, and his MSc. in Sport and Exercise Science from Canterbury Christ Church University in 2003. James began his post at the University of Kent in 2004 and completed his PhD thesis on the influence of training on cycling efficiency and performance in 2009.
James has published extensively on cycling efficiency and the determinants of endurance exercise performance and continues to work in the area. He has also authored a book titled "Cycling Performance: The Science of Success." James also recently begun to translate some of his research work with athletic populations to a clinical setting. Specifically, James is investigating the influence of pre-operative exercise training on level of fitness and post-operative outcome in patients undergoing major elective surgery.
Romain Meeusen
Professor & Head of the Human Physiology Research Group at the Vrije Universiteit Brussel
His research interest is focussed on "Exercise and the Brain in Health & Disease" exploring the influence of neurotransmitters on human performance, training, rehabilitation. Recent work is on Thermoregulation, Neurogenesis, Cognition, nutrition in health & disease. He teaches on exercise physiology, training & coaching and sports physiotherapy.  Romain published ca 400 articles and book chapters in peer-reviewed journals, 18 books on sport physiotherapy, and gave lectures at more than 750 national and international conferences. He is past President of the Belgian Society of Kinesiology, the Belgian Federation of Sports Physiotherapy, and the society of kinesiology Belgium.  He is former Board member of the European College of Sport Science ECSS (2000-2013), and of the American College of Sports Medicine (ACSM) (2010-2013). In 2009 he received the Belgian  'Francqui Chair' at the Université Libre de Bruxelles on 'Exercise and the Brain'. He is also holder of two named lecturing chairs at the Vrije Universiteit Brussel. He is director of the Human Performance lab of the Vrije Universiteit Brussel, where he works with several top athletes, and is scientific advisor of the 'Lotto Cycling Institute' (Lotto-Soudal professional cycling team).