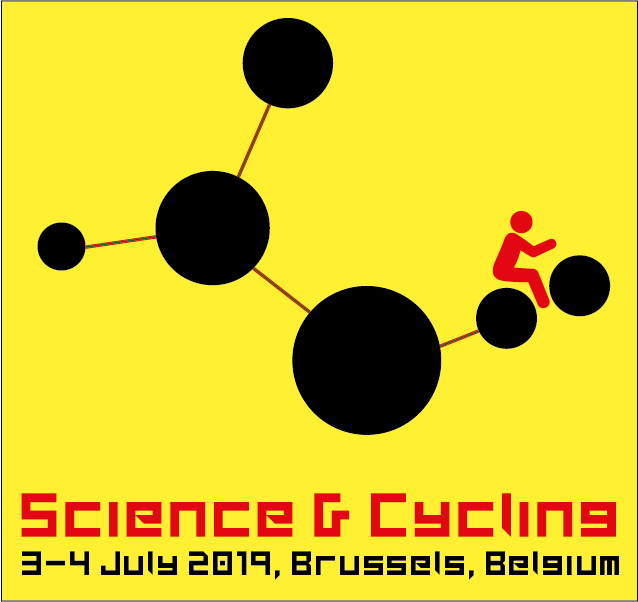 Find below the preliminary listing of all presentations of the conference.
There are 4 categories: Keynote presentations, special presentations, oral presentations and poster presentations. During the coming months the list will be updated all the time.
The exact time schedule will be available under the header "program" in the menu as soon as the program has been composed.
Listing is in alphabetical order
Name
Organisation
Title
Sciacchitano, Andrea
Delft University of Technology
State-of-the-art and technology advances for cycling aerodynamics
Foster, Carl
University of Wisconsin-La Crosse
The Session RPE method as a device for monitoring training (working title)
Sanders, Dajo
Team Dimension Data
Monitoring the training process of professional cyclists
Boone, jan
Ghent University
The Critical Power Concept, its recovery kinetics and the application in (track) cycling (working title)
Swart, Jeroen
UAE Team Emirates
Practical implementations of a multi-tiered load monitoring system in World Tour Cycling
van Hooff, martijn
Maxima Medical Center / SMC SportMáx
Blood flow limitations in the iliac arteries in cyclists.
Impact on performance measured by new diagnostic techniques during exercise

Hespel, Peter
KU Leuven
Oral ketone ester intake to improve performance in cycling
Lamberts, Robert
Stellenbosch University
Performance load and recovery during the Cape Epic race (working title)
Cheung, Stephen
Brock University
The role of the mind during performance in the heat
van Erp, Teun
Team Sunweb
Training load in elite cycling (working title)
Balk, Yannick
University Amsterdam
The role of Mental recovery (working title)
Timmerman, Wouter
University of Kent
Reliability of acute training responses elicited by exhaustive work intervals prescribed with the delta concept
Adam, Florian
Delft University of Technology
Experimental Characterization of a Cyclist's Wake
Bouten, Janne
Ghent University
Acute breath-holding does not improve 3km cycling time trial performance
Dausin, Christophe
KU Leuven
Validation of Lactate Minimum Power testing in cyclists
Dobiasch, Martin
University Vienna
Do athletes know which feedback helps them most?
Duc, Sebastien
University of Reims
Validity and reliability of the CycleOps Hammer direct drive trainer during sprint tests when compared with an SRM powermeter – a preliminary study
Farias de Oliveira, Luana
University of Sao Paolo
Relationship between skeletal muscle carnosine content and cycling sprint performance
Freedman, Happy
Hospital for Special Surgery
Bike Fit Unplugged: Working towards the next level of Bike Fit
Gallet, Valentin
Kronos Analytics
Estimating and predicting athlete performance using Machine Learning
Giorgi, Andrea
Androni Giocattoli – Sidermec Professional Cycling Team
Relationship between daily Bioimpendance patterns and training load of professional cyclists during training and racing.
Iwata, Soya
Waseda University
The effect of locally braking crank rotation during pedaling on the pedaling force and activation of lower limb muscles.
Kitawaki, Tomoki
Kansai Medical University
The synergy of EMG waveform during bicycle pedaling is related to elemental force vector waveform
Leo, Peter
University Innsbruck
Power profiling in elite U23 riders during a competitive season
Martinez-Gonzalez, Borja
University of Kent
The sleep of professional cyclists during a 5-day UCI Europe Tour road cycling race
Merkes, Paul
Edith Cowan University
The combination of visual and external focused instructions, and positive feedback did not enhance training-induced improvements in forward standing sprint performance.
Millour, Geoffrey
University of Rennes 2
Relationship between preferred saddle height and pedalling kinematics in professional cyclists
Paton, Carl
Eastern Institute of Technology
The acute effects of lower limb blood flow restriction on physiology and performance of competitive cyclists
Saunders, Bryan
University of Sao Paolo
A year in the life of a Brazilian professional female road cycling team – Part I: Performance measures
Schepens, Charlotte
Ghent University
Dissection of the Arteria iliaca externa, secondary to endofibrosis in a cyclist
Spoelstra, Alexander
Delft University of Technology
Accuracy assessment of the Ring of Fire system for on-site aerodynamic drag measurements
Vroemen, Guido,
Van Bon, Marco
SMA Midden Nederland
The Power Speed Profile; A performance model for road racing
Posters
| Name | Organisation | Title |
| --- | --- | --- |
| Fukuda, Masahiro | Hamsterspin | Easy to use accurate measuring system for cycling pedaling motion using a small LED and a smartphone. |
| Michel, Frank | Vaude | Engineering of a backpack ventilation technology for cycling using CFD analysis |
| Michel, Frank | Vaude | Influence of an engineered backpack ventilation technology on thermal comfort during cycling – a pilot study |
| Schneider, Nils | German Sports University | Backpack impact protection in cycling – Comparison of a conventional foam-based vs. an air-based protection system |
| Tsai, Wei-chi | Kaohsiung Armed Forces General Hospital | The effect of hub design on lower limb muscle activation while riding on different terrain (POSTER) |
| | | |
Registration will open later this year.