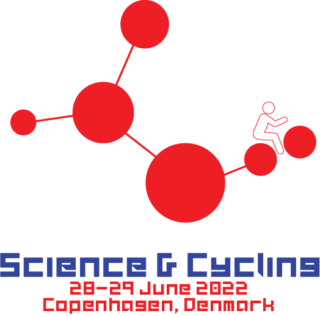 Below you will find the listing of the presentors/presentations scheduled for the 2022 conference. Many more will follow over the coming months.
Name
Organisation
Title
Aubert, Remi
AFULudine/FEMTO
Understanding frictions: Methodological guidelines for measuring transmission efficiency
Barrett, Stephen
AG2R Citroën Team
When to Hop and When to Jump: Steps Taken in the Development Pathway'
Bergin-Taylor, Kurt
Team DSM
Field-based testing to determine power-cadence and torque-cadence profiles in professional road cyclists

Bertron, Yann
University of Savoy - Mont Blanc
Maximal aerobic power-cadence relationship estimation in national level under nineteen cyclists from in-situ data

Blanchfield, Jamie
Southeast Technological University
Adolescence to Adulthood, Managing The Key Transitions in Developing Cyclist's Sporting Careers: The Athlete's Perspective

Bock de, Jelle
Ghent University
Real-time energy monitoring of track cyclists

Brooke, Andy
Cyclologic / IBFI
Are we closer to understanding the role of the ankle in pedaling?
Caen, Kevin
Ghent University
 W' recovery during intermittent exercise: current limitations and future challenges of predictive models

Duc, Sebastien
University of Reims Champagne Ardennes

Effect of pedaling cadence on physiological responses and neuromuscular fatigue during a single interval-training session

Elferink-Gemser, Marije
University of Groningen
Talent development (working title)
Fallon, Thomas
Queen Margaret University
The Knowledge and Attitudes of UCI Competitive Cyclists towards Sports Related Concussion

Eli Gabriel
University of Toulouse
Sports & Health applications of a versatile electronic
architecture for e-bikes: Preliminary study (Poster)
Glomser, Gerrit
Gairrit
Differences in physiological variables of U23 cyclists between normoxia and hypoxia
Hansen, Ernst
Aalborg University
Freely chosen cadence is increased across repeated bouts of submaximal ergometer cycling

Holliday, Wendy
Physical Therapist / specialist medical bike fits
Bike fit: applying the research to the clinic

Hull, James
Royal Brompton Hospital
Breathing problems in cyclists: getting it right, first time
Hurst, Howard
University of Central Lancashire

Perceptions of cycling helmet safety in relation to sports-related concussion mitigation amongst competitive cyclists
Hyttel, Magnus
Aalborg University
Age-related decline in aerobic potential in trained to well-trained cyclists
(Poster)
Imbery, Felix
Schoberer Rad Meßtechnik - SRM

Torque behaviour during cycling sprints from different pedalling frequencies

Iriberri, Jon
Custom4us / Team Jumbo-Visma
Biomechanical follow up in elite road cycling

Knobbe, Arno
Leiden University
Day-to-day fitness assessment in cycling, based on a power/heart rate model

Lamberts, Robert
Stellenbosch University
What does it take to win a Giro Rosa or Giro d'Italia; differences and similarities between a male female and male Grand Tour winner

Landry, Jacques
UCI World Cycling Center
Member forum on Young Talent Development
Lemaitre, Cedric
Apeira Technologies
Estimation of the drag force: a neuronal approach

Leo, Peter
University Innsbruck
The Compound Score in elite road cycling

Lundby, Carsten
Innland Norway University of Applied Sciences
Preparing for the TDF – go high or go hot ? (co-presentation with Lars Nybo)
Mueller, Beat
Swiss Federal Institute of Sport
From Rio to Tokyo: The evolution of tyre testing designs for the Swiss national mountain bike team. (poster)
Nybo, Lars
University of Copenhagen
Preparing for the TDF – go high or go hot ? (co-presentation with Carsten Lundby
Piper, Anders
The Invisible Aspect
Pringle, Jamie
Vorteq Sports / University of Birmingham
The ergonomics of aerodynamics: solving the biomechanical puzzle of positional optimisation

Ronnestad, Brent
Inland Norway University of Applied Sciences
Member Forum on training in heat
Sanders, Dajo
Team DSM
Profiling riders and races to inform training practice

Seiler, Stephen
University of Agder
Information Flow to support Decisions and Development in Professional Cycling
Soto-Romero, Georges
University of Toulouse
Aerodynamic Drag Between Two Cyclists: Effect of Wheel Rotation
Spragg, James
University of Capetown
Predicting power outputs in a fatigued state: A pilot study

Stanley, Robert
USA Cycling
Position for the Sprint: A performance analysis of intermediate sprints in the Men's Elite Omnium Points Race

Swart, Jeroen
UAE Team Emirates
Return from severe injury. How long does it take to return to play at the highest level. Unique physiological insights from twins in a World Tour Team
Swart, Jeroen
UAE Team Emirates
Polarised or pyramidal approach to training prescription: What is the evidence and what do we see in practice
Triska, Christoph
Vienna University
Bypass of Respiratory Complex I and its relation to different lactate landmarks – a pilot study

Wakefield, John
UAE Team Emirates
Member forum on Young Talent Development
Weber, Sebastian
Inscyd
Glycolytic Power in Cycling - a brief history of VLamax
Winfield Almquist, Nicki
University of Copenhagen
Development of cycling performance and performance-related measures in female and male national-level cyclists: From junior to senior level
Zenger, Nina
Swiss Federal Institute of Sport
Does speed influence time to exhaustion at maximal aerobic power in treadmill cycling?